Article and Photography by Samantha Castillo,
Dolores High School received a CrossFit grant, which will offer an opportunity for a CrossFit team. The grant, written by John McHenry, gives $8,000 to improve the current DHS weight room to kick it off the programt. Coach McHenry, a certified CrossFit instructor, plans on using the money for new equipment. His goals for this group is to teach the community, students, and others willing to participate in different forms of health and fitness, other than the sports we are exposed to at school. CrossFit is scalable fitness, which means that it is for everyone!
As of right now, this program is called Functional Fitness, and will later be changed to CrossFit. Middle and high school students, staff, and community members will be open to this program once it is established and the fine details are worked out. Next school year, students will be allowed to have this as part of their schedule, but will not be a credit class. What we do know is that there will be no fee for anyone interested.
In the future there will be a possibility of fundraising and competing, which will take place during town events, such as, Escalante Days and River Days. There will be a possible opportunity for students who do not have time in their schedules to participate, but are adamant on joining in the "zero-hour". The zero-hour will possibly take place before and/or after school hours.
---
Join us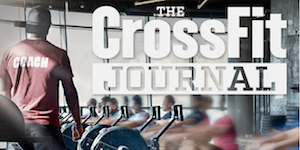 More information on how to join to come. Come back to see information.
---
John McHenry
Certified trainer and Dolores Secondary teacher
---
Dolores BearsCrossFit
Dolores BearsCrossFit: DBCF